E-007
Description
YU-E00 (Portable)
Direct Manufacturer, Quality and Service First!
Function: 1. Permanent hair removal
2. Wrinkle removal, facelift, skin lift
3. Acne & pigmentation therapy
4.Skin Rejuvenation,Skin Whitening
5. Dispel deep freckle, epidermis freckle, thread vein
Our Advantages:
1. Direct manufacturer, professional technician team
2. IPL +RF +Epidermis refrigeation
3. Wind +Water+Semiconductor cooling system
4. 8.4 inch real clolor touch screen
5. IPL strong pulse, obvious effect, big spot 10x40mm
6. CE & ISO approval
7. 1 year warranty, lifetime maintenance
Theory:
E-LIGHT combines good traits of IPL and Radio Frequency, warms up strong pulse, takes bipolar rf to strengthen acting on deep tissue, uses skin can selectively inhale light energy, to induce different impedance between target texture and normal skin. Under the circumstance of low light energy, it strengthens target texture to inhail radio frequency, greatly eliminate side effect like bleb, pigmentation caused by heat action of light energy filtering. E-light can penetrate skin deep, selectively act on hypodermal pigment, blood vessel, dissolve freckle, close abnormal vein, solve skins all kinds of flaws. Simultaneously, E-light can stimulator hypodermal collagen rebirth, make skin youth, health and smooth.
Question & Answer:
Q: Therapy risks?
A: Uses the function of RF, energy decreased, the risks are also greatly reduced accordingly. Can fully guarantee the safe of patient. The cooling handle head can also protect skin, so patients will feel more comfortable during treatment.
Q: The advantage of hair-removing ?
A: It's fastest, the most efficient, safest, easiest for operation and the most economical. Using to do hair remove, combining the light energy and radio-frequency, which can be worked on the role and dry hair follicle, in spite of the hair color---------even white hair can effectively eliminate.
Q: What is E-Light?
A: It is the first and only technology that simultaneously harnesses the power of bi-polar radio frequency (RF) and optical energy (either laser or light).It can tender skin, remove freckle, remove hair and wrinkle obviously and stably. An E-Light therapy equivalent of 5-10 times of traditional photon therapy. E-Light has three main points: RF+IPL+epidermal cooling.
Q: What kinds of dermatitis can E-Light treat? How's the effect?
A: E-Light has a wide range of light therapy, almost covers all of the former ones, including: lifting, rejuvenation, hair removal, remove rough skin, tender skin, sunburn, age pigment and freckles etc. Further more, E-Light has more effective treatment on flipperty - floppery skin, especially on the neck relaxed skin.
Q: E-Light applies to which kinds of people?
A: The people who want to get the following result: Improve the body shape or remove stubbornly cellulite, lift and firm skin. Especially for the ones after liposuction, to accelerate postoperative recovery, compact skin and improve skin condition.
Technical Parameters
| | |
| --- | --- |
| System | IPL+ Bipolar RF + Epidermis refrigeration |
| Power | 1000W |
| Screen | 8 inch real color touch |
| Light source | IPL strong pulse |
| Energy density | 10-50J/cm2 (IPL) 10-50J/cm2(RF) |
| RF signal | multi-frequency and complex frequencies |
| RF output method | bipolar circuit |
| Output size of Facular | 10x40mm |
| Pulse Number | 1-6T |
| Pulse cycle | 1-3S |
| Pulse width | 1.0-9.9ms |
| Pulse interval | 1-10ms |
| Packing size | 52*54*76cm |
| N.W. | 45KGS |
Effect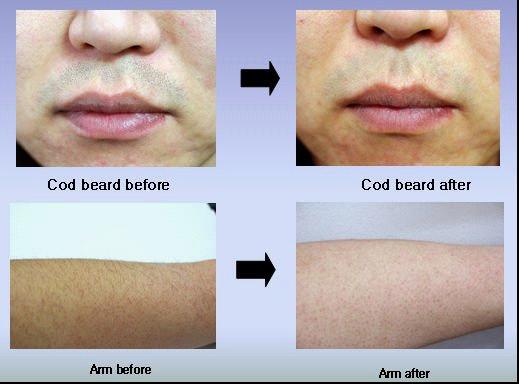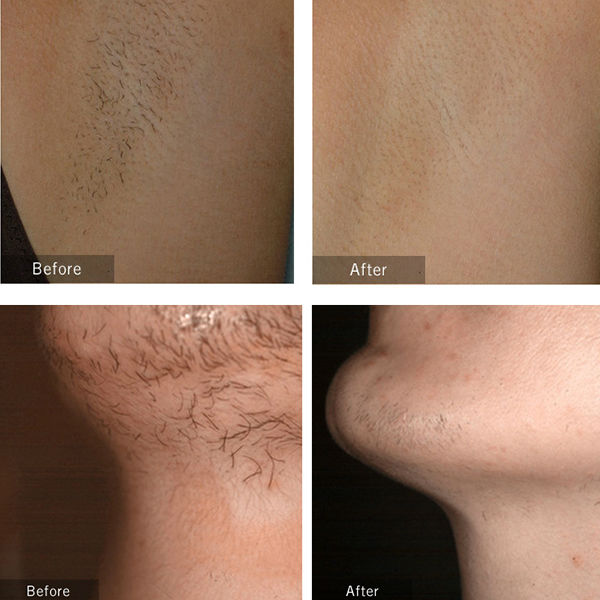 Payment Terms:
-payment: T/T , Western Union


Packing and shipping:
-Wooden box
-Delivery within 5 working days after receiving payment

Sales-Service:
-Lifetime maintenance with professional technician team support
-1 year warranty for machine
-Within 3 months, supply free parts if the accessories has problems